5 Comments
The Gorgeous Kate Spade USB
Our new leader: Kate Spade
Please make Kate feel welcome. She has worked hard to earn her new position.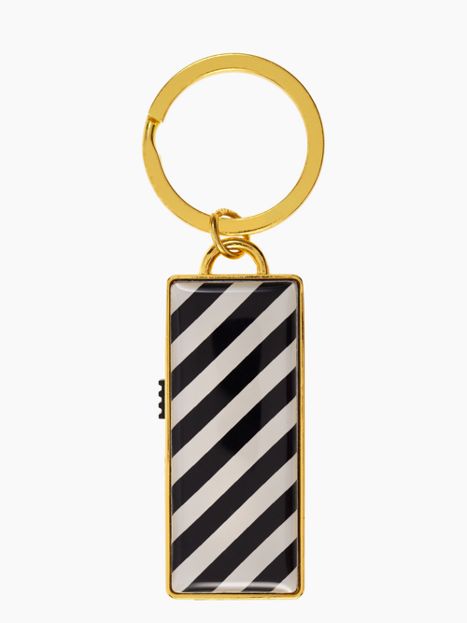 Friends,
I feel like we have turned a corner. That corner at the intersection of "Tech Gadgets I Must Have but Make Me Sad When I Look at Them" AND "Beautiful Designer Style I Love, Must Have and Can Rarely Justify.
We have arrived. And so have the designers. Well, at least one designer. Kate Spade gets it. She feels our pain. Enter the new Harrison Strip Kate Spade USB Keychain. (cue angels singing and halo effect).
Right now the 4g USB is quite pricey at $50, but this is just the beginning. Expect other designers to follow suit (I'm talking to you Tory Burch) shortly. We will no longer have to carry around disgusting black and red plastic, rounded-edge USB sticks. Put 'em in a drawer ladies.
Today is new day in tech! Hallelujah.
Your pretty-things-loving friend,
Stephanie